Where Are We? We Buy Books! About Us Contact Links
Welcome to Blue Plate Books! 
Serving up a healthy helping
of good used books at blue plate special prices.
Browse over 75,000 books
in our recently-expanded 5,000 square feet.
2257 Valley Avenue, Winchester, VA

Open 10:00am - 8:00pm Every Day
540-662-6657







A clean, well-lit bookstore.
We buy and sell
used, out-of-print, & antiquarian books.
2257 Valley Avenue
Winchester, VA 22601
540-662-6657
Open 10am-8pm Every Day!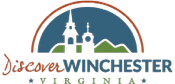 Gift Cards?

Yes! Any amount. No expiration.
Out of state? Call & we'll mail 'em.
We buy books by appointment only.
Call 540-662-6657 to schedule.
Book buying hours:
Noon - 5pm
Tuesdays through Fridays.
Donations always welcome!