We're a general used bookstore filled to the brim with more than 75,000 books
Classic & New
Hardback & Paperback
Fiction & Nonfiction
Religious & Children
Vintage & Antiquarian
Reading Copy & Collectible Books.
Since opening on September 1, 2008, we've cleaned, inventoried, priced, and shelved over 250,000 different titles.
Books continue to arrive daily.
Help us find them a new home!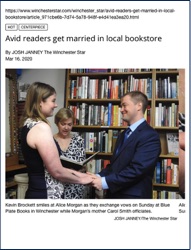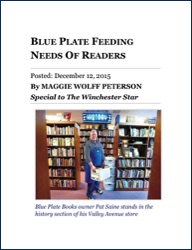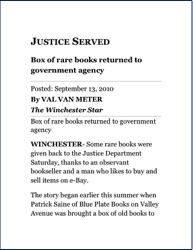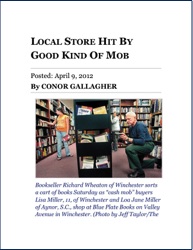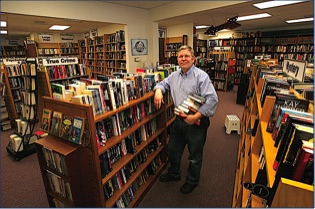 A clean, well-lit bookstore.
We buy and sell
used, out-of-print, & antiquarian books.
2257 Valley Avenue
Winchester, VA 22601
540-662-6657
Open 10am-8pm Every Day!